Regular price
Sale price
$29.00 USD
Unit price
per
Sale
Sold out
Share
From a galaxy far away, the Cosmic Lucky Cat in shiny blue has come to align all the stars in your favor.
Infuse your living space with celestial charm! This lucky cat will help you turn your home into a galactic oasis. With its shiny blue surface it reflects light in the most stellar way and trancends you into another dimension.

As befits a cat, I have 9 lives. The coin I carry stands for "SEN MAN RYOU", which means "10 million gold pieces for you". As a talisman, my shiny blue stands for Planet Earth. I will bring you 100% luck.
This Shiny Blue Lucky Cat or "Maneki Neko" supports you dealing with all the challenges in life.
Every color has a different meaning but all are suitable for cat allergy sufferers! For more out-of-this-world lucky cats be sure to check out all the other planets.
Also available in a range of other colors, our glossy lucky cats make for a perfect gift for any cat lover or fan of Japanese culture and all it needs to wish you new luck every day are full batteries. (Not included, we recommend rechargeable ones as a more environmentally friendly option!)
View full details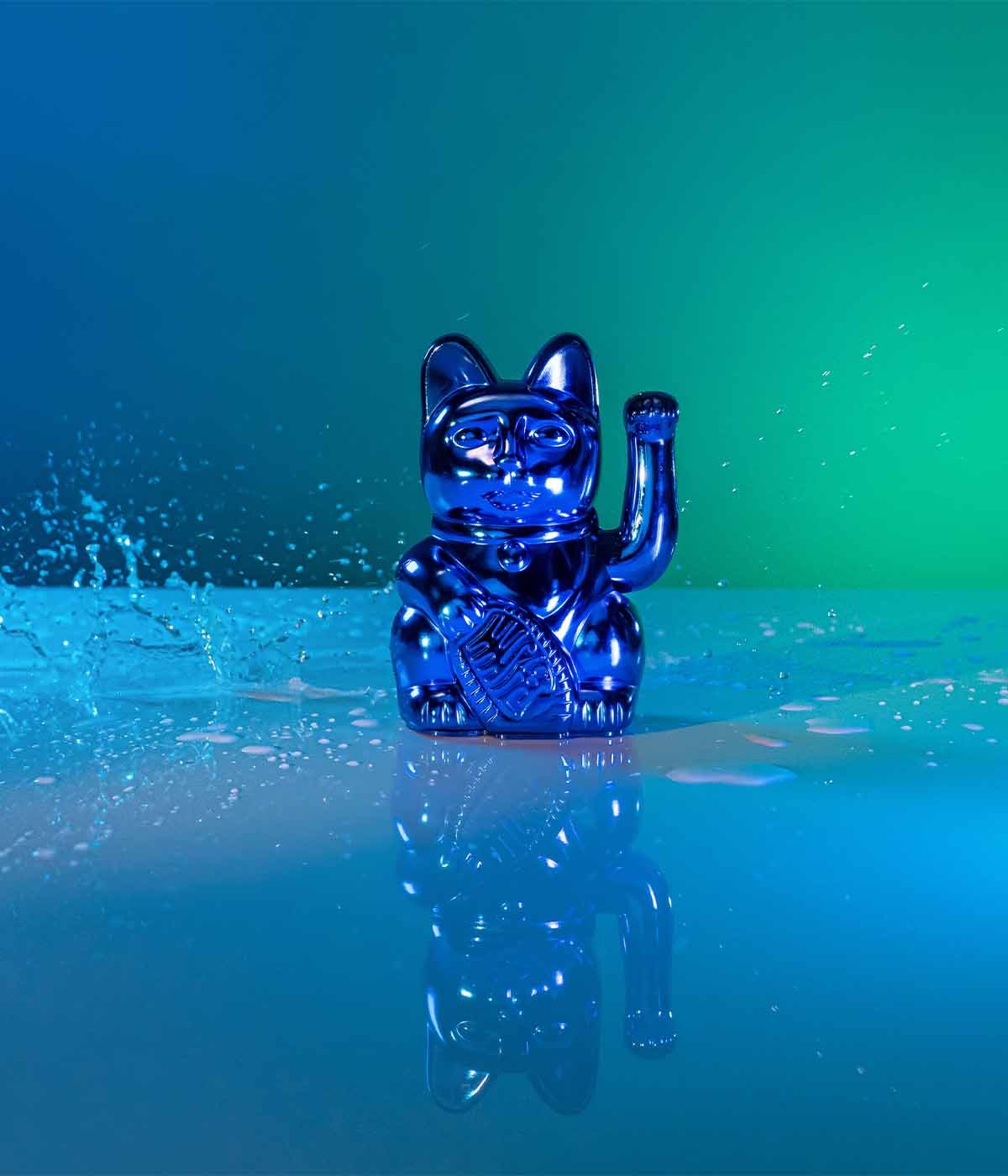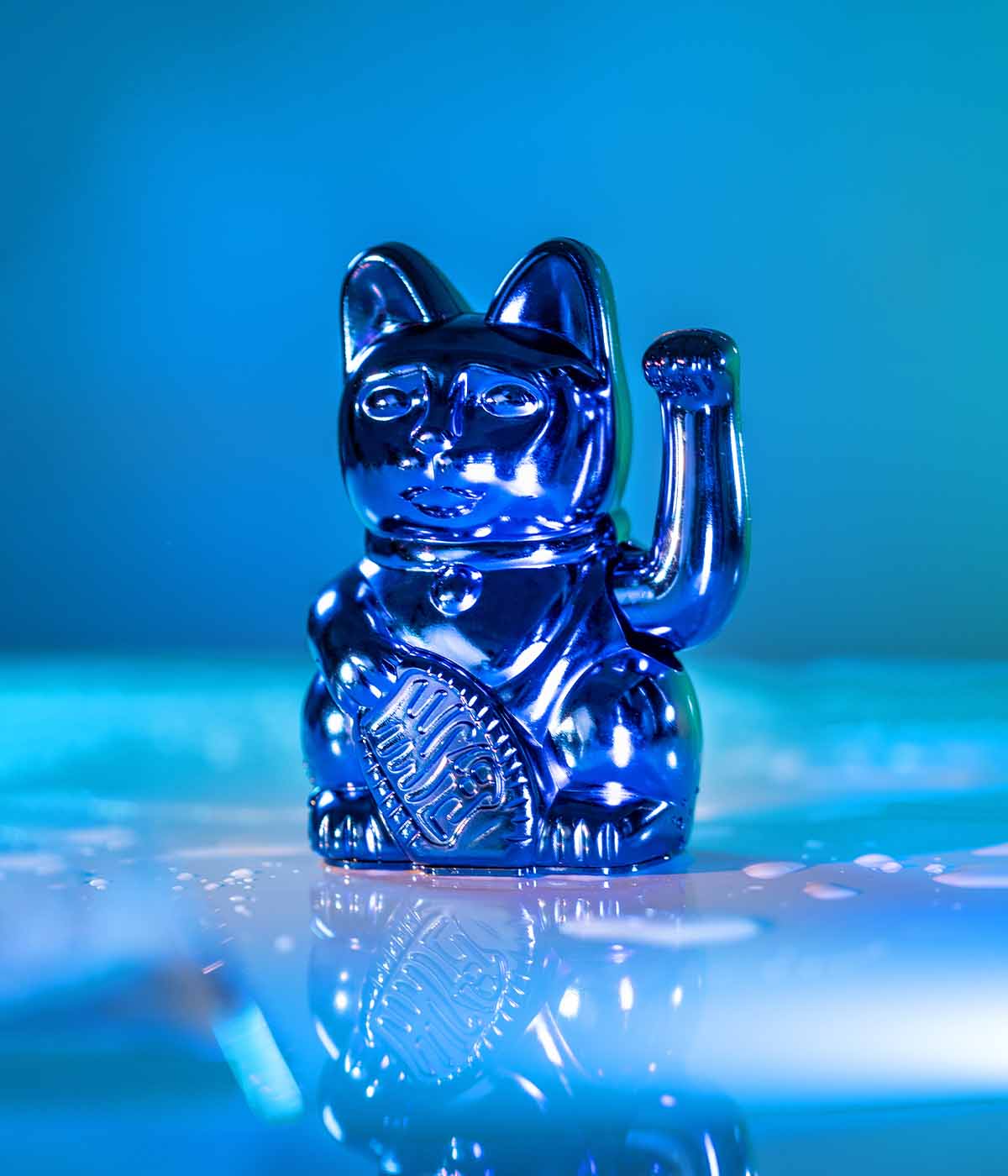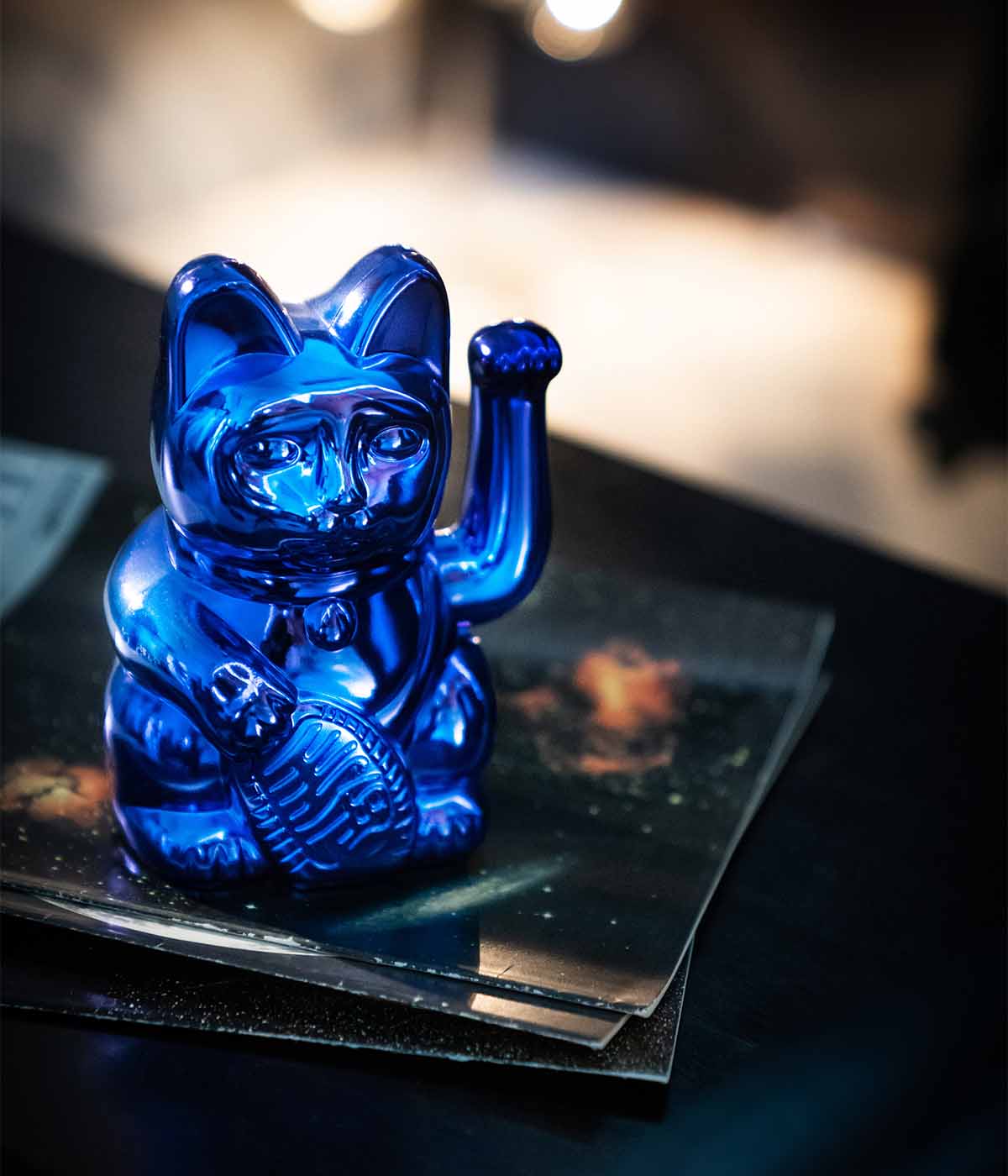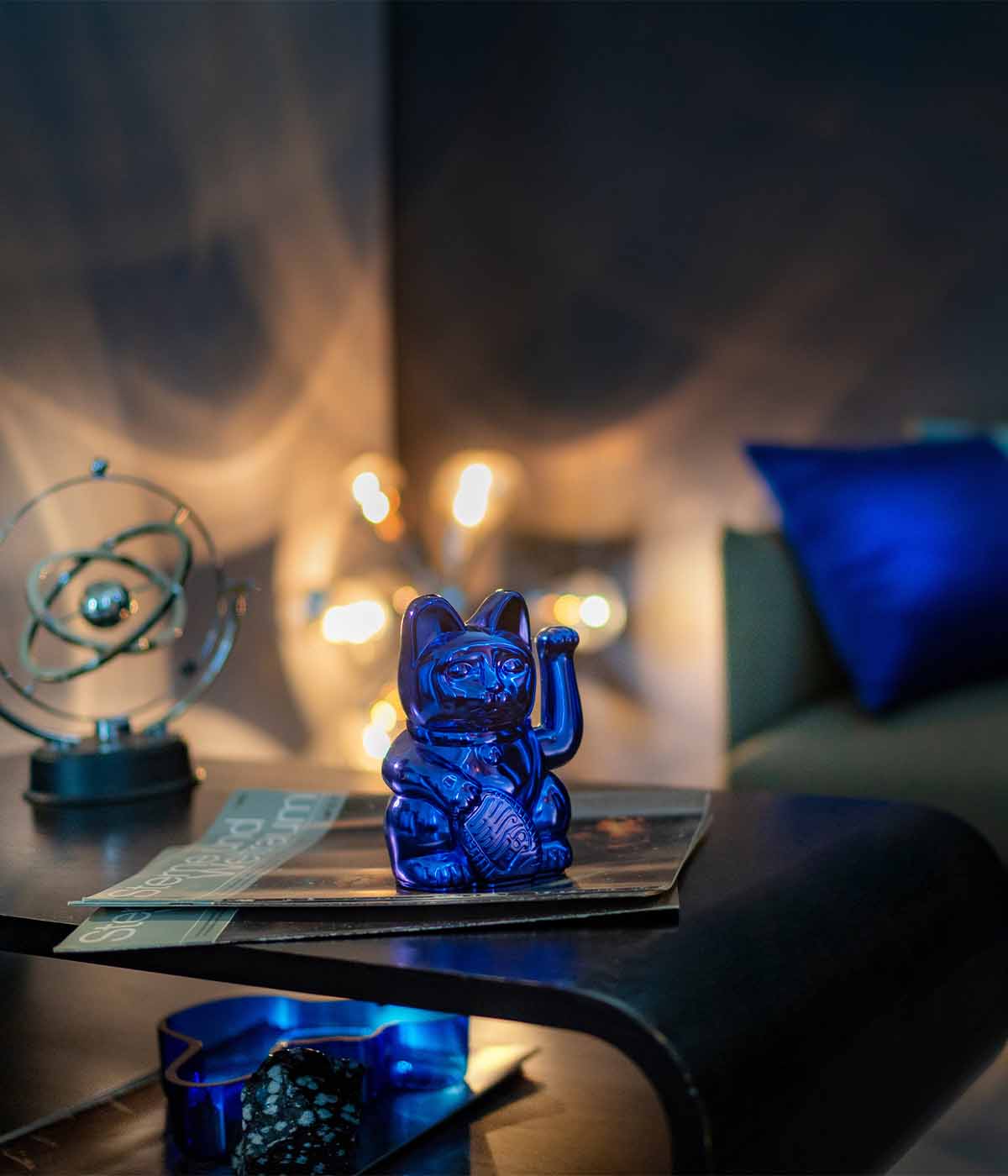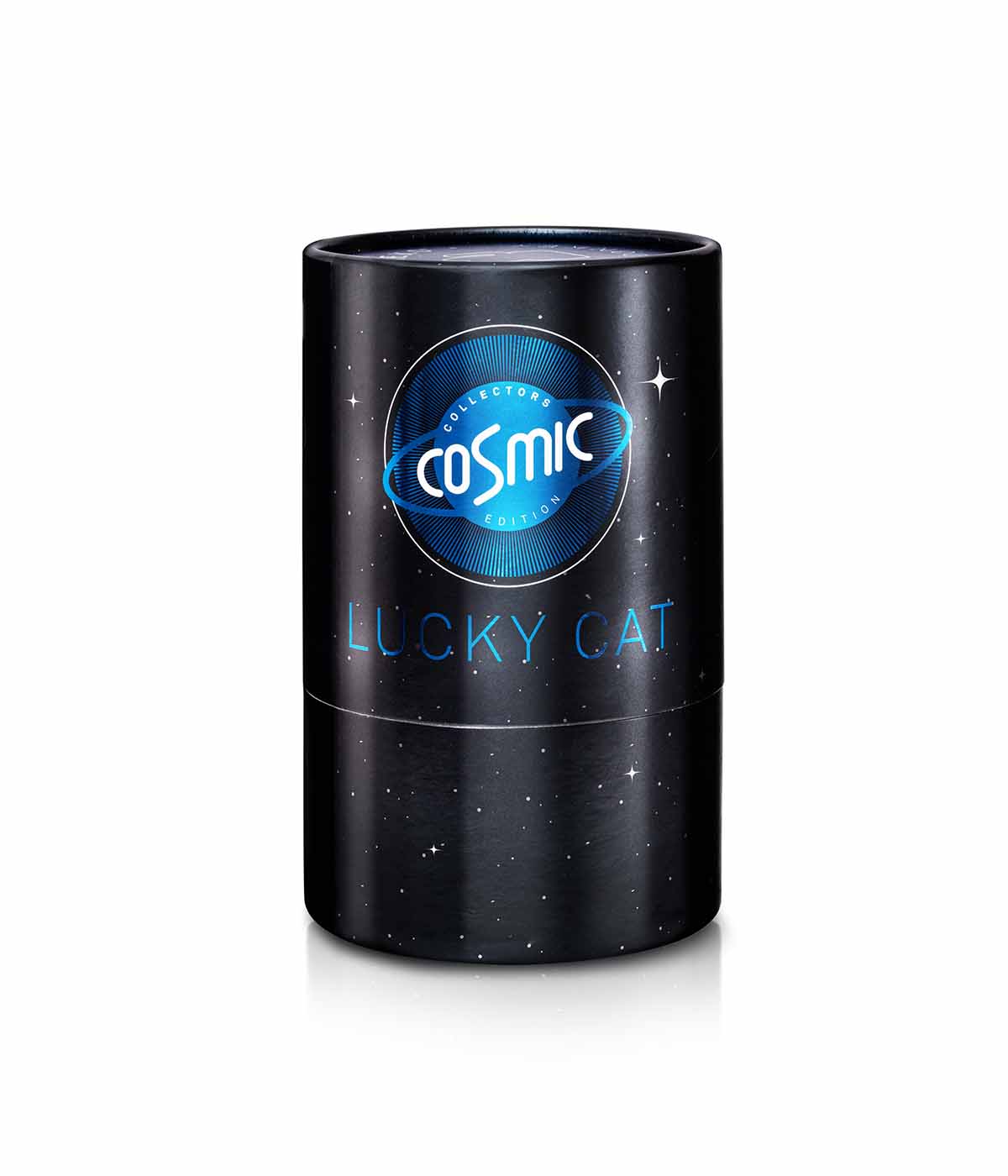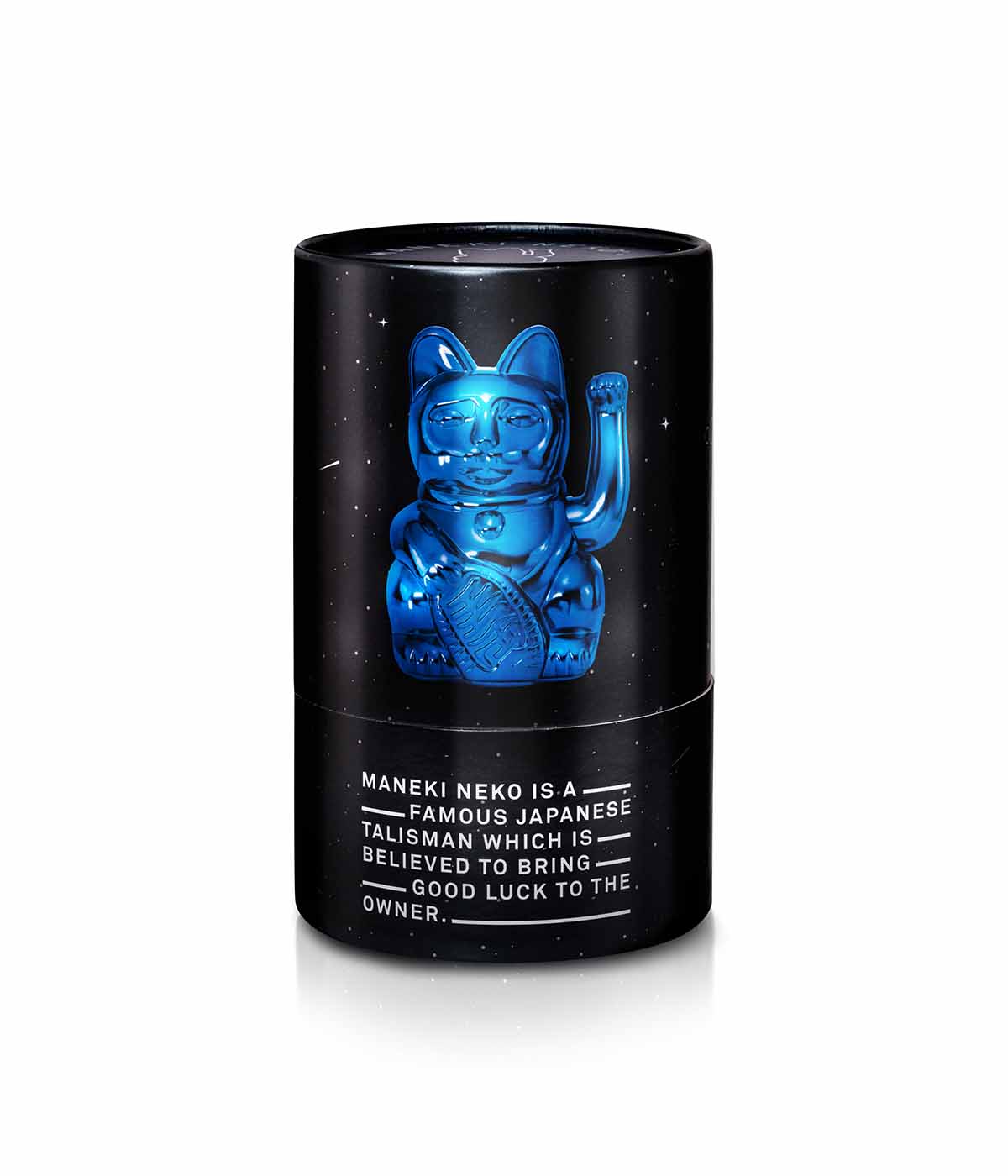 Product Details

Lucky Planet
Earth

Sizes & Dimensions
Length: 10.5 cm
Width: 8.5 cm
Height: 15 cm

Material
Plastic

Instructions
Needs 2 AA batteries to start waving.

Brand Values

DONKEY is a German design label who loves to tell a little story with each of their products and the intention to put a smile on your face. They create extraordinary collections packed with joie de vivre. Urban gifts for happy people and guaranteed joy to give away or use for yourself.