Regular price
Sale price
$29.00 USD
Unit price
per
Sale
Sold out
Share
An egyptian Maneki Neko Lucky Cat goddess in exclusive packaging.
This Glossy Black Lucky Cat is a gentle cat mother that ensures fertility. Not only does it wave happiness in, it also keeps the environment pure and clean by protecting against negative influences. Its pleasant appearance enriches every room. In Egyptian mythology she is called Bastet, the cat goddess.

As befits a cat, I have 9 lives. The coin I carry stands for "SEN MAN RYOU", which means "10 million gold pieces for you". As a talisman, my glossy black stands for gentleness & fertility. I will bring you 100% luck.
This Glossy Black Lucky Cat or "Maneki Neko" supports you dealing with all the challenges in life.
Every color has a different meaning but all are suitable for cat allergy sufferers! Also available in a range of other colors, our glossy lucky cats make for a perfect gift for any cat lover or fan of Japanese culture and all it needs to wish you new luck every day are full batteries. (Not included, we recommend rechargeable ones as a more environmentally friendly option!)

View full details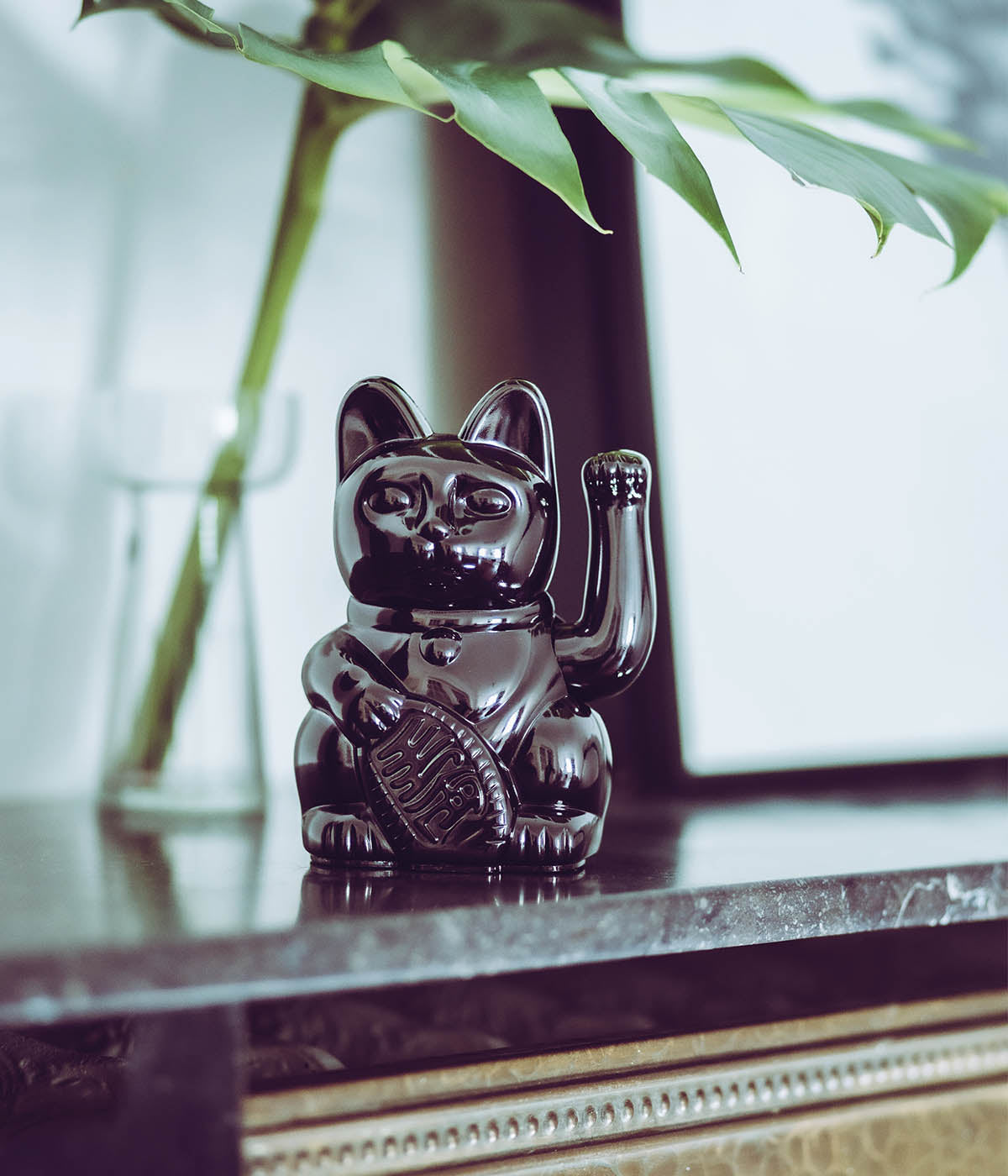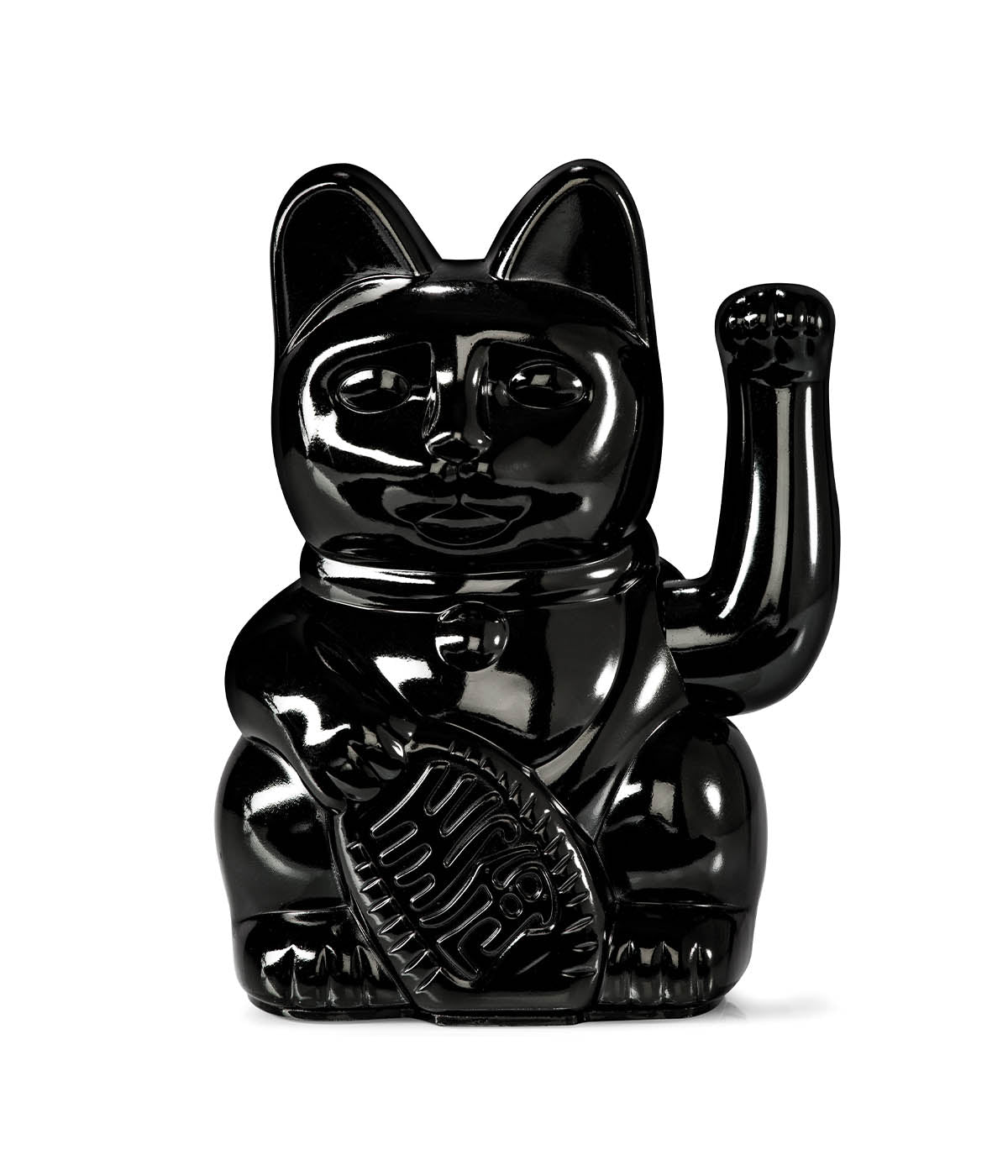 Product Details

Colour Meaning
Gentleness and Fertility

Sizes & Dimensions
Length: 10.5 cm
Width: 8.5 cm
Height: 15 cm

Material
Plastic

Instructions
Needs 2 AA batteries to start waving.

Brand Values

DONKEY is a German design label who loves to tell a little story with each of their products and the intention to put a smile on your face. They create extraordinary collections packed with joie de vivre. Urban gifts for happy people and guaranteed joy to give away or use for yourself.